About Me
I was born in Cardiff, Wales in 1944, just at the end of the Second World War. My family was fairly working class and both my parents had left school at 14. My father was academically inclined, but my mother maintained that her only interests at school had been 'poetry and running'. She was a great reader and mimic, though, and I'm sure I got my love of literature and drama from her.
My father died suddenly in 1956 – the same year I started high school – and my mother took two jobs to see me through my education. I enjoyed more or less everything except PE, but my main love was English and I was always writing something or other – plays, poems, an unfinished novel…
In 1963 I went up to Oxford to read English at St Hilda's College. Before that, I'd spent my gap year in Paris as an au pair. At university I did as much acting as I could manage, and appeared in various college productions and at the Edinburgh festival. I also had the title role in Christopher Hampton's first play When Did You Last see My Mother? which subsequently transferred to the Royal Court in London.
After taking my English degree, I embarked on a postgraduate diploma in medical social work. I also got married to the man I'd first met at a reading of Under Milk Wood at Magdalen College. In 1969 we moved to Exeter, where I worked as a child care officer. In the winter of 1971/2, we both took time out to tour the eastern seaboard of the USA with the Oxford and Cambridge Theatre Company's production of Hamlet, directed by Jonathan Miller.
We came to Birmingham in 1972, when my husband took a job at Aston University, and I worked with disabled children and renal dialysis patients at East Birmingham Hospital. I also managed to continue amateur acting (Shakespeare, Chekhov and lots of improvisation) at the Aston Centre for the Arts. My two children were born in 1974 and 1979, and while they were young I worked part-time as a social worker with Children and Families in various parts of Birmingham. From 1995 onwards I worked almost full time in Adoption and Fostering.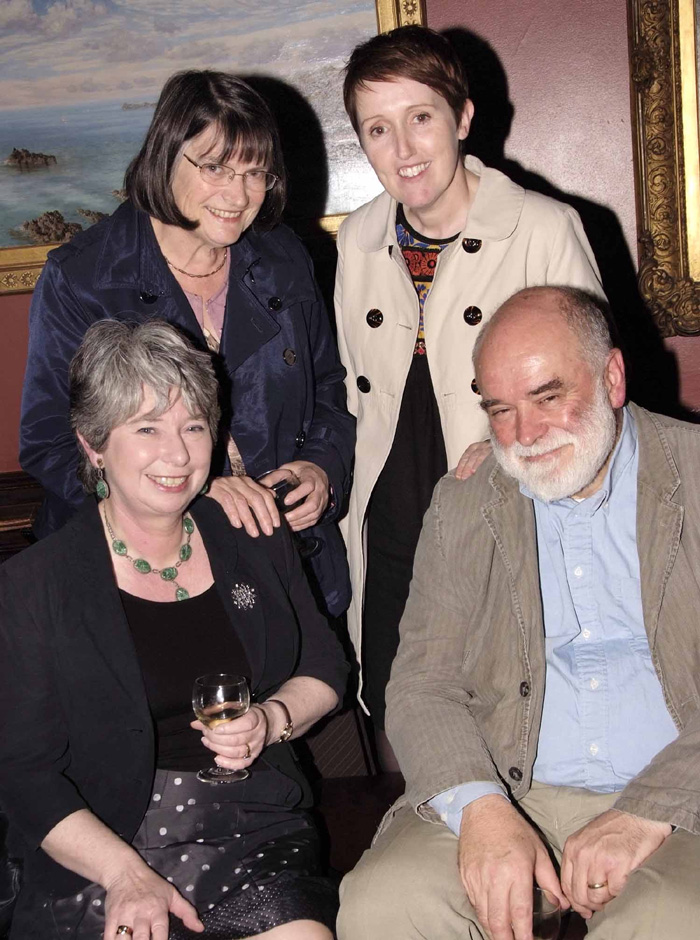 It wasn't until the late 1980s that I returned to my old love of writing. I began tentatively with a 'Writing for Pleasure' class, and then joined two different writers' groups. In the nineties and the early noughties I had a half a dozen short stories published in magazines and anthologies, but failed to get anyone interested in the novel I'd written, which was set in the Eighties. I started Girl in a Blue Dress in about 2004, writing in the evenings and at weekends. It was accepted by Tindal Street Press in the Autumn of 2007, and published August 2008, having already been long-listed for the Man Booker Prize. It was long-listed for the Orange Prize the following year.
I left social work in November 2009. I still live in Birmingham with my husband, and am now a full time writer.